Artwork by Ryan Ward.
Published: Cambridge University International Development.

The street is filled, from six year olds with their parents to seventeen year old sixth formers with their friends. I hear the chanting around me and I see the homemade signs and banners that make me wish I had brought mine. We pass intrigued pedestrians and slightly confused drivers who sit in their cars waiting for us to move. When turning the next corner I get a glimpse of how many people are actually here as I nearly bump into the XR steward. A few hundred? It's hard to tell from where I am but it seems that the organising has paid off. A roar of encouragement from university students hits us and I see them here to greet us. The person chanting from the megaphone changes the chant and I struggle to keep up. I conclude that this is a good strike.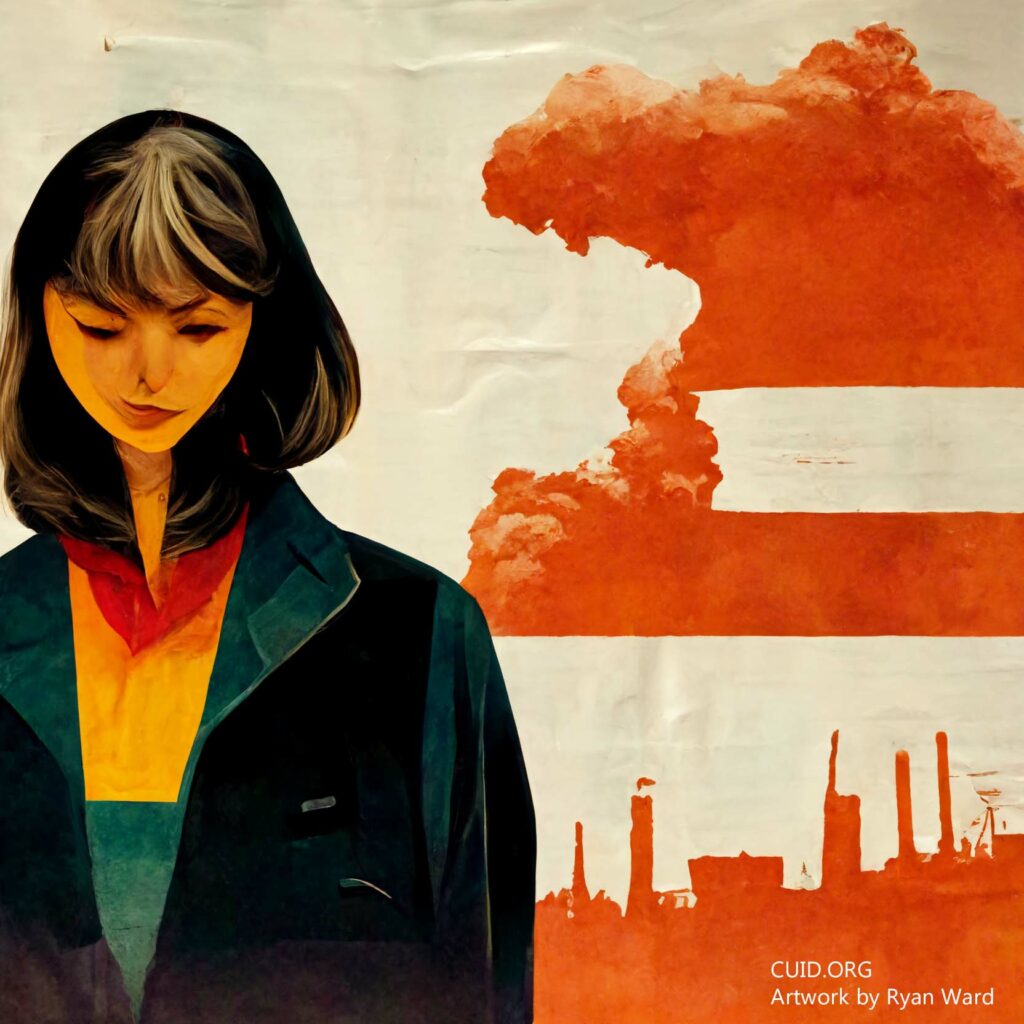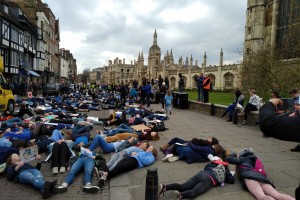 Following Greta Thumberg's lead after the first UK strike on the 13th February 2019 we've held monthly strikes in which we (the Cambridge Schools Eco Council) decide the theme, timings, route and actions. These strikes have been highly successful, and shining a light on the important issue of climate change that is affecting people now will affect all of us as one of the most pressing issues of our time.
We, the Eco Councillors have attended meetings with local organisations such as Cambridge Zero Carbon Society and Extinction Rebellion Cambridge. We've also managed to get our message out by the local press, being interviewed on local radio, meeting our MP, Daniel Zeichner, and taking our message about the climate emergency to the Secretary of State for the Environment, Michael Gove. After facing our difficult questions and hearing our readings of emotive poems (including Drew Dillenger's Hieroglyphic Stairway), Gove released a "landmark statement" on the environment emergency that was widely reported in the press:
"There is a political need to act – because we cannot leave this planet to the next generation more polluted, more dangerous, denuded of its natural riches and increasingly inhospitable to all life."
This is a minute but important step forward as the government needs to take a strong stance immediately to avert Climate Disaster. But of course they are taking too long for the people who are being greatly affected right now in countries like Bangladesh and Sudan .
We attended meetings with local and global business representatives, as well as with the city council and regional planning & environmental groups on the emergency chalk stream crisis facing Cambridge and the surrounding area; water could soon be scarce in Cambridgeshire. We're very engaged in this matter and intend to continue to influence the local and national government's decisions. Being a part of a global movement encourages us.
We will be vigilant about what the Cambridge City Council do from now. We have presented them with our open letter laying out our clear demands to tackle the emergency locally.
Overall we've achieved all these actions in just ten months. Unions such as NEU, Cambridge & Districts Trades Council and UCU have joined our Youth Strikes and helped to build them within their organisations. Climate campaigners such as our local Greenpeace group and Artist Unions have been re-energised by us. There is no going back now. We have built up our local movement for Climate Action and we hope to do much more in the future. "This is a crisis," says Greta Thunberg, and we have to treat it like a crisis.
Our movement has always been led by children in decision making, leading the protests and chants as well as speaking at the Strikes. We would like to, however, thank the adults of Cambridge XR who keep our marches safe on the routes we choose as we march through the city centre by volunteering to steward on the day.